EMERGENCY PLUMBER NEUTRAL BAY SYDNEY
• Professional • Reliable • Quality workmanship • All work guaranteed • Affordable pricing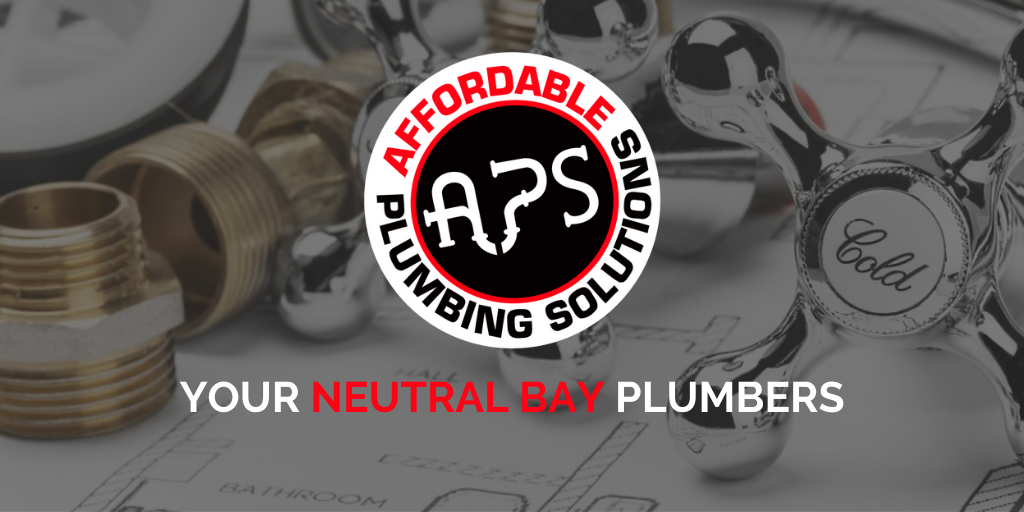 When you need a plumber Neutral Bay can depend on
Neutral Bay perfectly encapsulates the essence of the north shore scenery, lifestyle and friendly, tree-lined streets. But it's amazing how quickly a burst pipe, a blocked drain, bust hot water system or even a leaking tap can disturb your beautiful Neutral Bay peace. When plumbing problems strike, you simply need a plumber Neutral Bay locals just like you can trust for speedy, reliable services that won't break the bank.
So when your home, your business, your serenity and your money are at stake, which great Neutral Bay plumber will you call? At Affordable Plumbing Solutions, we pride ourselves on serving Sydney and its surrounding areas including Neutral Bay with fast, professional, guaranteed and friendly services across the spectrum of the world of plumbing.
Save $$$ With Affordable Plumbing Solutions!
At Affordable Plumbing Solutions, we have the best Neutral Bay plumbers residents trust and recommended for high quality, licenced workmanship and customer service excellence. Our local plumbers are:
Professional
Licensed
Reliable
Experienced
High quality
Affordable
If you are faced with a plumbing emergency, you can never go wrong with Affordable Plumbing Solutions: the plumbers Neutral Bay locals trust.
A one-stop-shop for all your Neutral Bay plumbing
Is your plumbing job big or small? Do you value plumbers who turn up on time, or have the best reputations? Is quality just as important as price?
With Affordable Plumbing Solutions, we don't force you to choose one quality of a top local plumber over another – whether it's a fix, some maintenance, support for your renovations or a 3 am plumbing nightmare, we do it right the first time with a low price to go with our stellar reputation.
Reliable Neutral Bay Plumbing Services
Taps & toilets: We can't claim to be the plumber Neutral Bay can rely on upon without ensuring that your leaking taps are fixed or replaced, toilets are flushing and leak-free, no blocked sink left unattended and every other plumbing service is fully taken care of.
Hot water: Did you know you can get your hot water system either quickly repaired or completely replaced with a single visit from one of our Neutral Bay hot water plumbers? Restore your steaming hot water with Affordable Plumbing Solutions' help.
Gas fitting: It's crucial that the plumber you call is highly experienced and fully licenced to keep you and your premises safe and sound – and that's doubly true when it comes to your gas services. Get your gas works done by a professional Sydney gasfitter with the very best reputation by calling us today.
Pipe relining: From blocked drain cleaning to our innovative and non-invasive no-dig pipe relining service, your pipes & drains are always in the best hands with Neutral Bay's best plumbers.
We always send you the Neutral Bay plumber you need
Here at Affordable Plumbing Solutions, we're truly passionate about what we do. Every fast fix is delivered with a smile, a great price, meticulous workmanship every time did only the very best parts, products and technology.
From comprehensive support with your renovations to quick, timely service for those plumbing jobs that crop up from time to time, we can't wait to show you why our reputation is the talk of Sydney's northern beaches and beyond.
We'll make sure our Neutral Bay plumbers:
Turn up on time
Quickly diagnose the problem
Always offer fair, transparent pricing
Leave no mess behind
Offer workmanship guarantees every time.
We offer full support across the full range of household, commercial and industrial plumbing services, whether you require a spot of maintenance, advice and support for your kitchen & bathroom renovations, or emergency help from one of our fully licensed Sydney plumbers who are on call 24/7/365.
Need a trustworthy, affordable plumber Neutral Bay-wide? Give Affordable Plumbing Solutions a call or drop us a message any time – and we'll be right there in a jiffy!
History of Neutral Bay
The name "Neutral Bay" originates from the time of the early colonial period of Australia, where different bays of Sydney harbour were zoned for different incoming vessels. This bay was where all foreign vessels would dock, hence the name neutral.
The Aboriginal name for the area was 'Wirra-birra'. In 1789, soon after the arrival of the First Fleet in Sydney, Governor Arthur Phillip declared this bay a neutral harbour where foreign ships could anchor and take on water and supplies. Neutral Bay was far enough away from Sydney Cove to discourage convicts from escaping on these vessels and to keep possible enemy ships at a distance from the main settlement.
By the beginning of the 20th century, Neutral Bay and Cremorne were developing as "alternative society suburbs", populated by the kind of people who were attracted to the Arts and Crafts architectural style that was in vogue at the time. This style was an attempt to get away from mass production and give homes the "human touch". Notable examples soon appeared in the area. Brent Knowle, in Shellcove Road (now part of Kurraba Point), was designed by Bertrand James Waterhouse and built-in 1914. It influenced home design in the area for at least the next fifteen years and has a state heritage listing.
Source: Wikipedia – Neutral Bay
WHAT OUR LOYAL CUSTOMERS SAY
Exceptional service from Dan. Dan came and gave us an honest assessment of the situation and provided a clear plan to rectify the problem, his knowledge was excellent. From start to finish Dan's workmanship was top quality. I would recommend Dan to anyone that is looking for a plumber to not only get the job done, but to get the best job done.

Daniel has always provided exceptional service to us over the years. He is friendly, professional, reliable and completes his work to a high standard.

This is the second time I've had APS out and both times Daniel has been thorough and completed the job in good time and for a reasonable price. Will use them again.